I would like to extend my appreciation and thanksgiving to all friends, former classmates, kaberks, kababayan all over the world and all blogger friends especially from friendster and bisdakplanet for all your prayers and greetings. I would like to thank especially our Lord God for giving me the opportunity to live in this beautiful world, for the gift of life, for the blessings and graces He had given me, for my wonderful and loving family, for all my good friends and also for the trials and problems that keep me strong and determined. Special thanks also to my beloved husband who gives me all the love, support and understanding. I just have some birthday wishes to ask and I know that God always hears me. Here they are; good health always, love, peace and happiness for me, my family and friends !
more birthday greetings and messages in my other sites! here are the birthday greetings and messages that truly inspire me! Thanks a zillion! God bless us all!
excerpts from bisdak family..daghang salamat sa tanan esp. kang Dae VK sa iyang maanindot nga digi-scrapping....ayo-ayo ang tanang Bisdak!
August 2nd, 2009 by bonbon


On your birthday we wish you much pleasure and joy;
We hope all of your wishes come true.
May each hour and minute be filled with delight,
And your birthday be perfect for you!HAPPY BIRTHDAY, RUBY!

greetings from,
vk, bernie,sascha and kim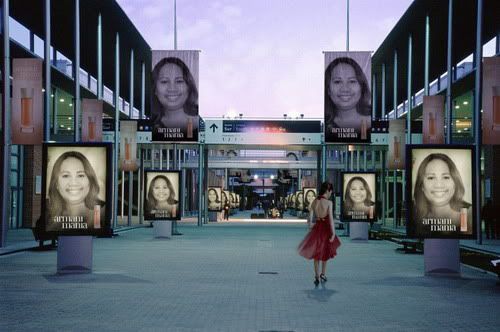 Comment ni bonbon
2009-08-02 18:47:12
Hallo ruby,
greet na lang ko daan ron, kay basin ugma maulahi nako…………….lol
bitaw, urlaub si bernie, basin laag mi, tapos di ko ka-open diri.
know nga diri sa atoa, di mayo ang advance greetings,
pero pinas style na lang sa ta ron ha?……
wish you a wonderful bday day ugma.
enjoy gyd sa mayo dhay……..
tuyok-tuyok, tayhop-tayhop, yarok-yarok, karaoki pod ginagmay…………lipay na ta…..
sigi, rubs, happy birthday to you!
God bless
Comment ni Ebie
2009-08-03 02:53:35
Maayong adlawng natawhan day Ruby, unsiyalan gud ni, up to date man si day Bonbon sa mga fetsa. Hehehehe, tumba na lang ug baka! Paa ra akoa.!
Comment ni monica
2009-08-03 07:20:01
maayong adlaw ate ruby